Etablissements Crapeau is located to the south of the Essonne department, between the towns of Etampes, Milly-la-Forêt and Malesherbes.
The traditional craft workshop had already been in business  for some 40 years when we acquired it in 2009.
The 500m2-workshop can be used for all types of metalwork: welding, forging, cutting and applying the various surface treatments that give our creations their unique character.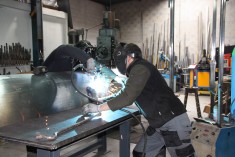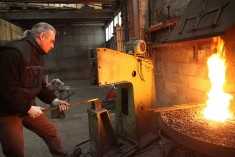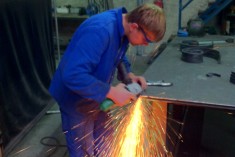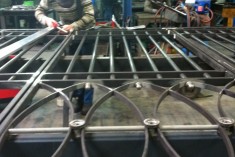 We enhanced its traditional metalwork offering with a consultancy service, helping our customers select appropriate ornamental metalwork solutions. We also opened a creative workshop that produces our personally designed furniture.
Examples of our work and various creations are exhibited in a showroom located above the workshop. These pieces associate different materials, colours and textures. Each piece of furniture is designed and created with care, from the initial design to final treatment, making judicious use of computer-assisted design tools.